Hayalet Sürücü Türkiye'de
Nicolas Cage, 'Hayalet Sürücü 2' filminin final çekimleri için Türkiye'ye geldi. Çekimlerin yapılacağı Avanos - Nevşehir yolunun bir bölümü trafiğe kapatıldı
Ünlü Hollywood yıldızı Nicolas Cage, 'Hayalet Sürücü 2 / Ghost Rider 2' filminin final sahnesi çekimleri için Türkiye'ye geldi. Başında fötr şapka olan oyuncunun elinde de başka bir şapka olması dikkat çekti. Nicolas Cage, İngiliz British Havayolları'nın tarifeli uçağıyla dün saat 16:00 sıralarında Atatürk Havalimanı'na indi.
Gazetecilerin yoğun ilgisiyle karşılaşan Cage, Türkiye'de olmaktan çok mutlu olduğunu söyleyerek gösterilen ilgiye teşekkür etti. ABD'li aktör, başrollerini Eva Mendes ile paylaştığı filmin Avanos, Ürgüp, Göreme ve Zelve'deki çekimleri için THY uçağıyla Kayseri'ye gitti.
Öte yandan filmin bir sahnesi için Avanos-Nevşehir karayolunun bir bölümü trafiğe kapatıldı. Özel güvenlik ekiplerinin, otomobillerin çarpışma sahnesinin çekileceği yerin çevresinde, fotoğraf ve görüntü alınmaması için önlem aldığı görüldü. • AA
http://www.stargazete.com/magazin/hayalet-surucu-turkiye-de-haber-323123.htm
Ghost Rider in Turkey
Nicolas Cage 'Ghost Rider 2' movie came to Turkey for the final shots.
Shots done Avanos - Nevsehir a portion of road was closed to traffic

Famous Hollywood star Nicolas Cage 'Ghost Rider 2 / Ghost Rider 2' to shoot the film the final scene arrived in Turkey.
Fedora hat at the beginning of another have also pointed out that the player's hand.
Nicolas Cage, scheduled British British Airways plane landed in yesterday's international airport at around 16:00 PM.

Cage experiencing great interest from journalists, saying that Turkey is very happy to be thanked by the interest shown.
U.S. actor, starring Eva Mendes, the film shares with Avanos, Urgup, Goreme and Zelve'deki Airlines plane to Kayseri, went to the shooting.

Avanos-Nevsehir for a scene in the film the other hand, a section of highway was closed to traffic.
Private security teams, the car crash scene to film around the earth, photos, and images were taken precautions to be taken.
• AA
***********************************
Nicolas Cage Kayseri'de GALERİ
'Hayalet Sürücü 2' filminin, Oscar ödüllü başrol oyuncusu Cage, Kayseri'ye geldi
12 Ocak 2011 Çarşamba, 21:17:11
Necmettin ÇUHADAROĞLU / KAYSERİ AHT

İstanbul'dan tarifeli uçakla Kayseri'ye gelen Cage, filmin bazı sahnelerinin çekileceği Nevşehir'e hareket etti. Cage ile eşi Alice Kim ve oğlu Kal-el Coppola da Kayseri'ye geldi. Yapımcılığını Brian Taylor'un üstlendiği filmin Kapadokya'daki çekimlerinde figüran rolü için 150 kişi başvurmuş, Kapadokya Fotoğraf ve Sinema Amatörleri Derneği bunlar arasından 60 kişiyi seçmişti. Nicolas Cage ile Eva Mendes'in başrolünü paylaştığı filmin bazı sahneleri de Denizli'de çekilecek.İlki 2007 yılında çekilen, Nicolas Cage ve Eva Mendes'in başrolünü oynadığı filmde, babası ve kız arkadaşının hayatı karşılığında ruhunu şeytana satan, ancak bu değiş tokuş yüzünden geceleri lanetli bir ruha dönüşen motosikletçinin yaşadıkları anlatılıyor.
http://www.haberturk.com/yasam/haber/590937-nicolas-cage-kayseride-galeri
Nicolas
Cage
Gallery
in Kayseri
'
Ghost Rider
2
'
movie
,
starring
Oscar-
winning
actor
Cage
came
to Kayseri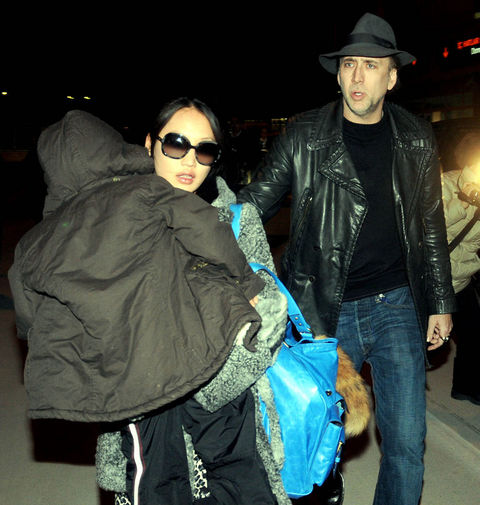 http://galeri.haberturk.com/galeri/index/405380/1/1#galeri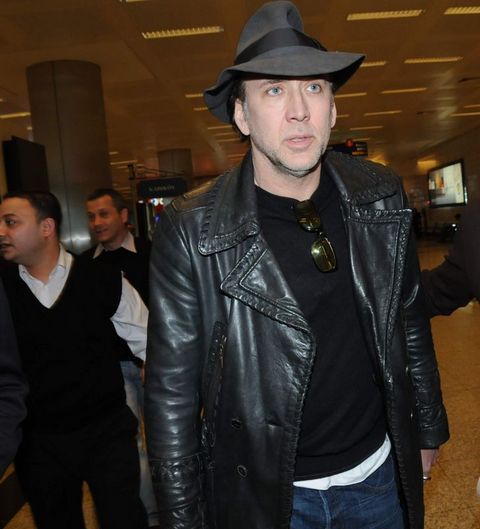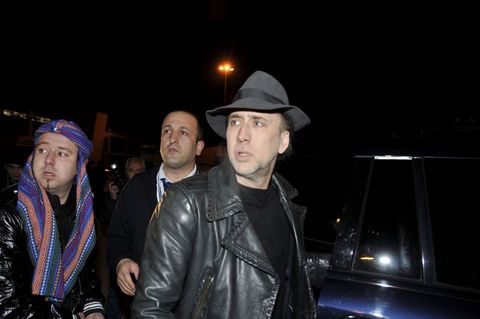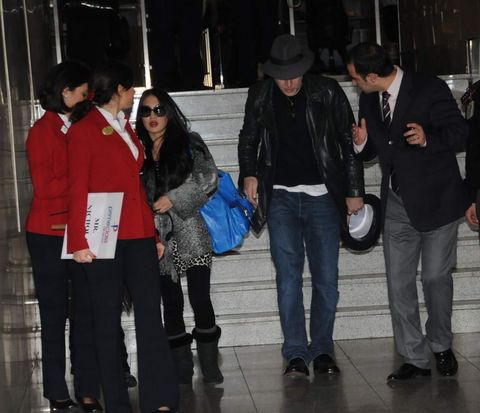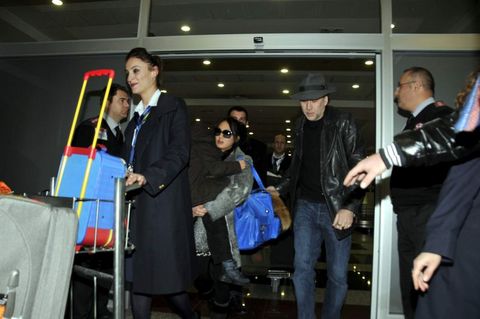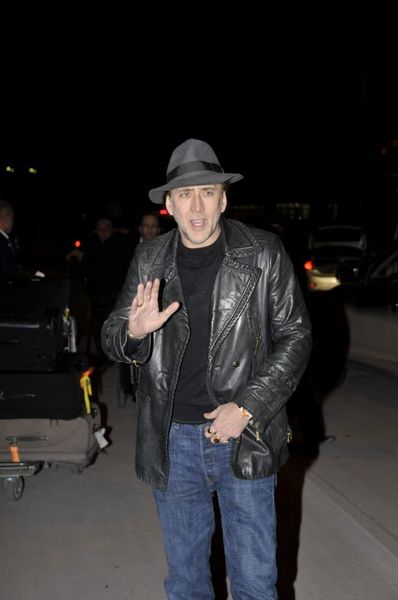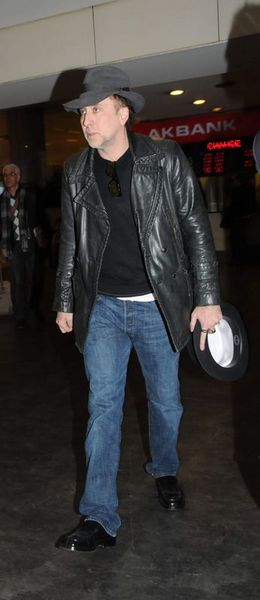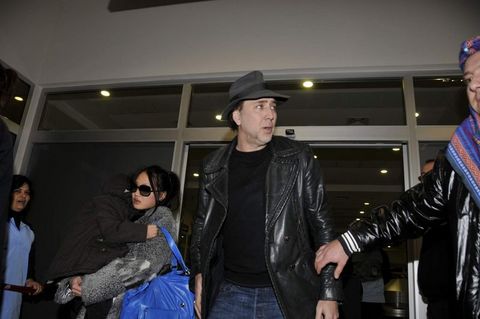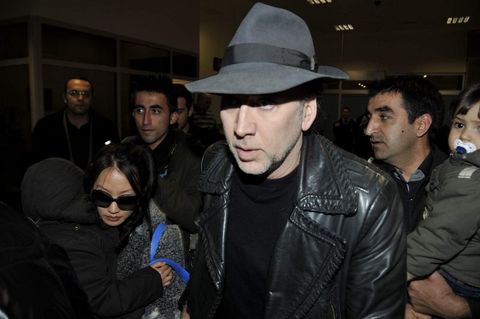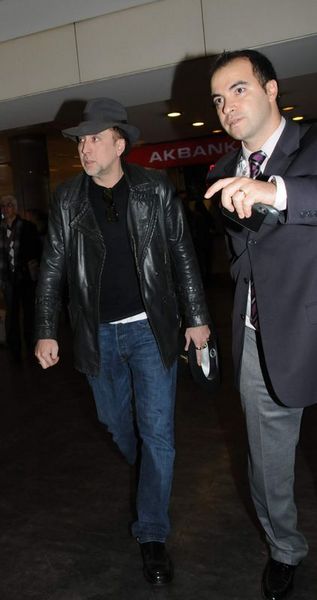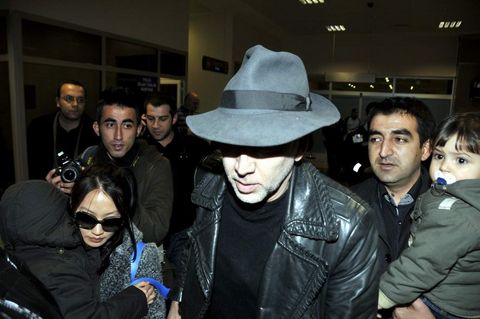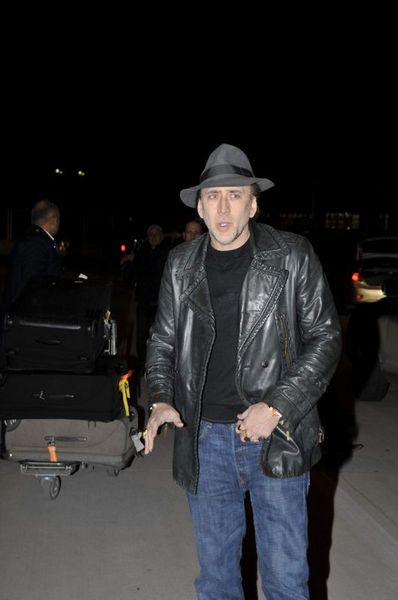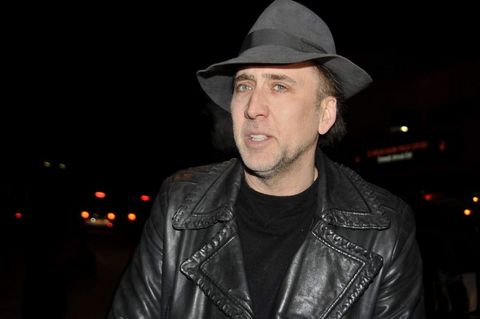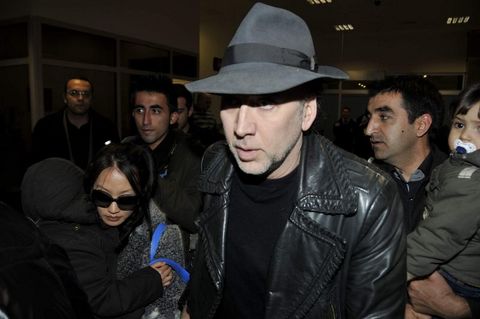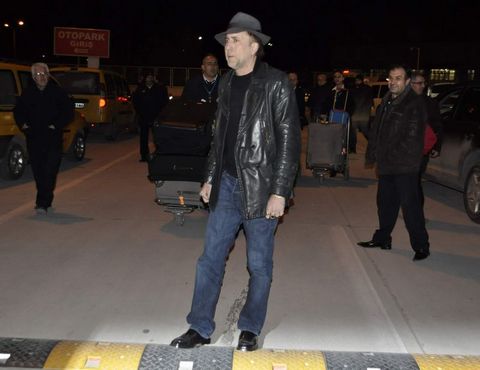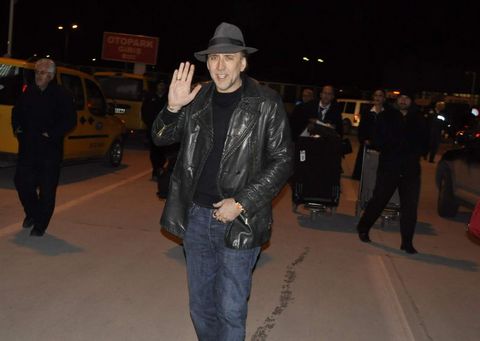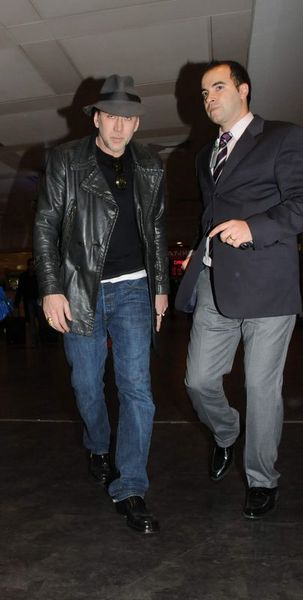 http://galeri.haberturk.com/galeri/index/405380/1/26#galeri