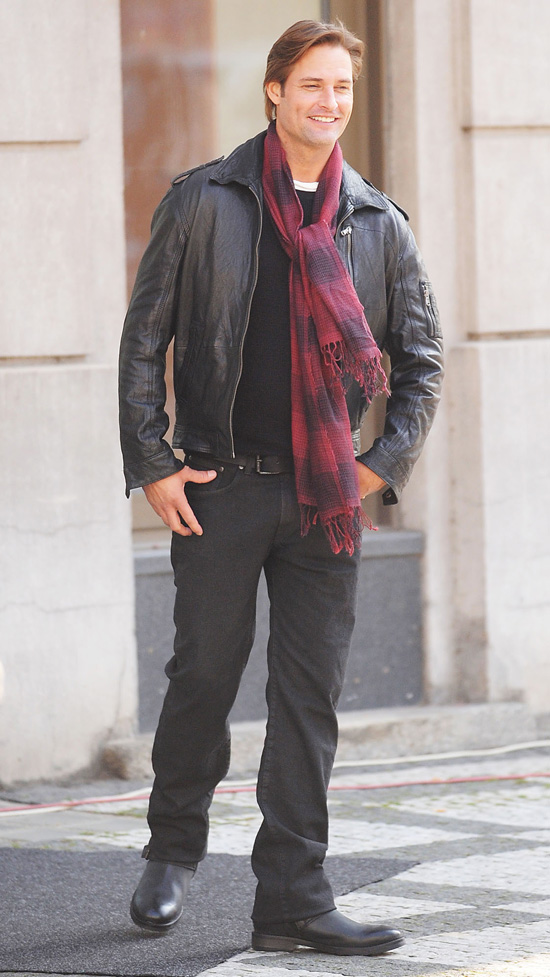 Oh Sawyer, how I've missed you! Former 'LOST' hottie Josh Holloway was spotted this week on the set of the new 'Mission Impossible' movie, 'MI:4′ looking good!
I didn't even realize that he was in MI:4, which now means that it goes on my must see list! The actor is in Prague, Czech Republic filming for the movie, confirming rumors that he will indeed be in the film.
Every time I see a picture of a 'LOST' cast member I'm reminded how much I loved that show, and how much I miss it! I'm also reminded how much I hated the finale. What about you – did you like the 'LOST' series finale?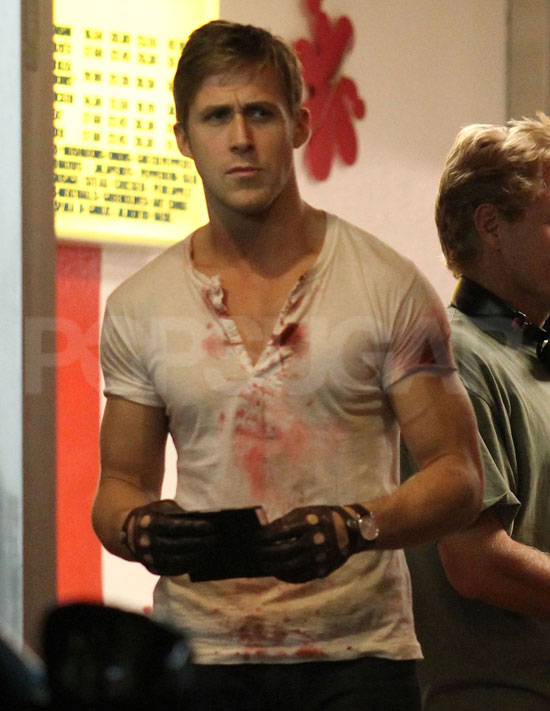 Angelina Jolie and Brad Pitt are being really gracious about paparazzi presence while Angelina attempts to direct her new film in Budapest.
I read a crazy story earlier that claims Angelina's permits to film in Budapest have been revoked due to a misunderstanding about what the film is really about, but I haven't seen it confirmed anywhere, so I'm assuming it was bogus. I mean, right here she is on the set, so I'm doubting the validity of the story.
She must really like this coat, it looks identical to the one
she wore
during the filming of 'Salt'. Upon closer inspection, maybe not.
Photos by FAME
http://www.imnotobsessed.com/2010/10/13/more-of-angelina-jolie-and-brad-pitt-in-budapest/